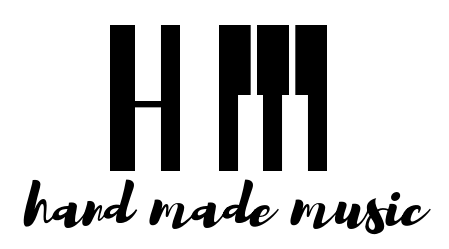 STUDIO POLICY 2020-21
TUITION
Tuition is $65 a month, for weekly 30 minute lessons

Tuition covers time with students, preparation time, recitals, materials (other than books), and holds your place in the schedule for the year.

Books are $12 each and I will let you know when a new book is needed, once or twice a year.

Invoices will be sent out each month and can be paid securely online or by cash/check.
SCHEDULING
You can access the lesson schedule by logging in to your student portal at hmmusicstudio.com where you can choose your lesson slot, cancel your lesson, or schedule a make-up lesson.

Our schedule includes 37 lessons from Sept-June, flexible lessons are offered in July and August

Lessons will not be held during school vacation days (MSAD 53)

On snow days, in-person lessons are optional and can be switched to online lessons
SICKNESS
Students will not be able to take in-person lessons if they are showing any symptom of COVID 19 listed by the CDC – fever or chills, cough, shortness of breath or difficulty breathing, fatigue, muscle or body aches, new loss of taste or smell, sore throat, congestion or runny nose, nausea or vomiting, diarrhea. If they arrive at a lesson with any of these symptoms (even if they have a cold or allergies) they will be immediately asked to leave. The lesson will be forfeit – no makeup lesson or refund. Online lessons are a good option for students feeling unwell and we can switch to an online lesson up to the last minute before the scheduled lesson.

If I, as the instructor, am feeling unwell or exhibiting any of the symptoms listed above I will notify the studio. Lessons will be required to temporarily move online.
MISSED LESSONS
No refunds will be given for lessons missed by the student.

In case of sickness or a need to quarantine, lessons can be done remotely, or a make-up lesson may be offered if the schedule allows.

If I, the teacher, have to cancel a lesson due to illness, family, or emergency, I will give a credit for that lesson on the next month's invoice.
DISCONTINUATION
Refunds of monthly tuition will not be given, even if you decide not to finish the lessons for that month.

Two weeks notice is appreciated so that I can offer your spot to someone else.

Lessons may be discontinued for any student who displays inappropriate conduct or who fails to respect the studio policy.
WAIVER, RELEASE AND ASSUMPTION OF RISK
Given the uncertainties relating to transmission of the COVID-19 virus, there is a risk that students or any family member or other individual accompanying a student may contract the virus while at the studio. By acknowledging the studio's policies, you agree to assume any and all risk associated with COVID-19. You also agree to waive, release, and discharge any claims against Hand Made Music and Kathryn Miller for liability for any illness, injury, damage or loss that may occur in connection with attendance at the studio.